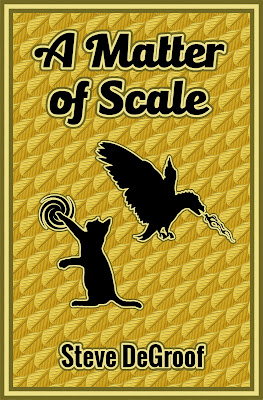 Welcome to Willow Falls, where dimension-tripping werewolves, angels popping through walls, and a teleporting cat are all part of an average day. Not that Cass buys into any of that nonsense. But, when dragons, actual dragons, sneak into her back yard at night to make a mess of her trash bins, she finds it impossible to ignore.

Not knowing what to do, Cass turns to her eccentric new neighbor Charlie for help. Together the two, along with a ragtag group of oddballs, strive to discover more about these creatures. Where did they come from? How did they end up in the woods behind her house? And how does the teleporting cat fit into all of this?

Cass must wrap her mind around a new reality of superscience, parallel worlds and time travel in order to keep her scaly new friends safe from the shadowy corporation bent on exploiting them and possibly all of Willow Falls.